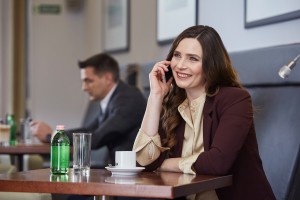 We welcome you to the business waiting room, the Business Lounge, at Keleti Railway Station next to platform 9.
Trained colleagues provide travel information in the business lounge, in addition to which it is also possible to purchase domestic and international tickets and seat reservations. Passengers waiting are served hot and cold beverages and snacks free of charge until their train departs. You can also relax or do some work during while you wait.
If you hold either of the following, we recommend that you use our services and wait in the business lounge before the departure of your train:
1st class international ticket crossing at least two countries with Budapest in its route;
Single or double sleeping car ticket or single or double global ticket;
START Club Premium or VIP card;
ÖBB CLUB MEMBER Card or a 1st class ÖBB ÖSTERREICH Card;
1st class Eurail or InterRail pass valid for the given day or Railjet Business Class ticket with seat reservation or single or double sleeping car ticket.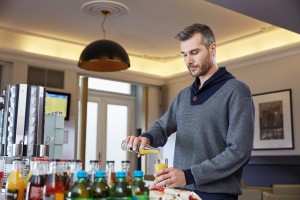 You can purchase a business lounge ticket authorising one-off access per passenger to the lounge for 2,990 HUF, if you do not hold either of the above, but would like to enjoy the comfort of the business lounge. Passengers purchasing such tickets may use the lounge for maximum 4 hours . The ticket is only valid for a single entry.
The railway travel card and FIP free pass or the FIP card and OSJD free tickets used for private travel do not authorise entry.
We preferably allocate Railjet and EuroNight trains to Vienna, Salzburg, Munich and Zurich to platform 9, the closest platform to the waiting room, for passengers to be able to enjoy the comfort of the business lounge to the very last moment before they depart.
The business lounge is at the service of passengers every day from 6:00 a.m. to 9:15 p.m.